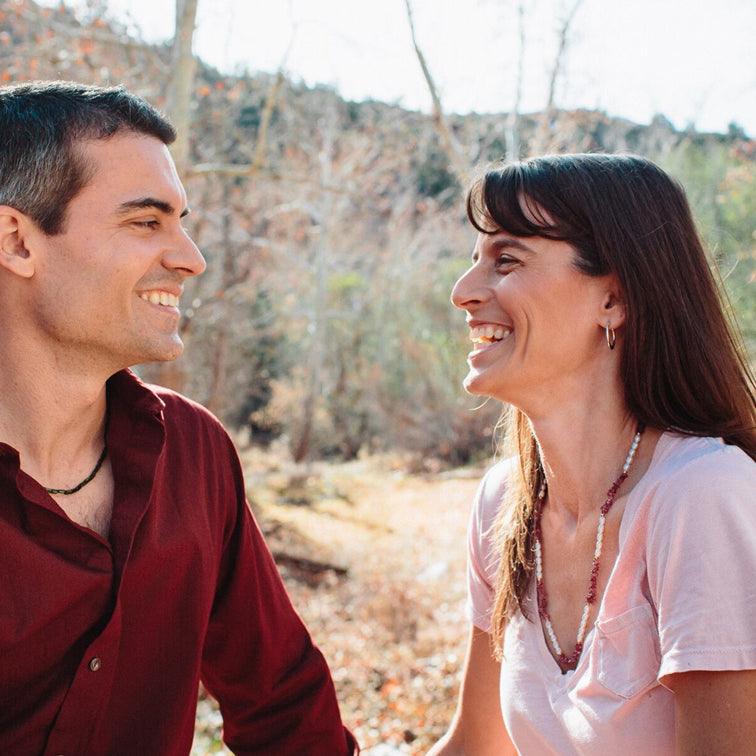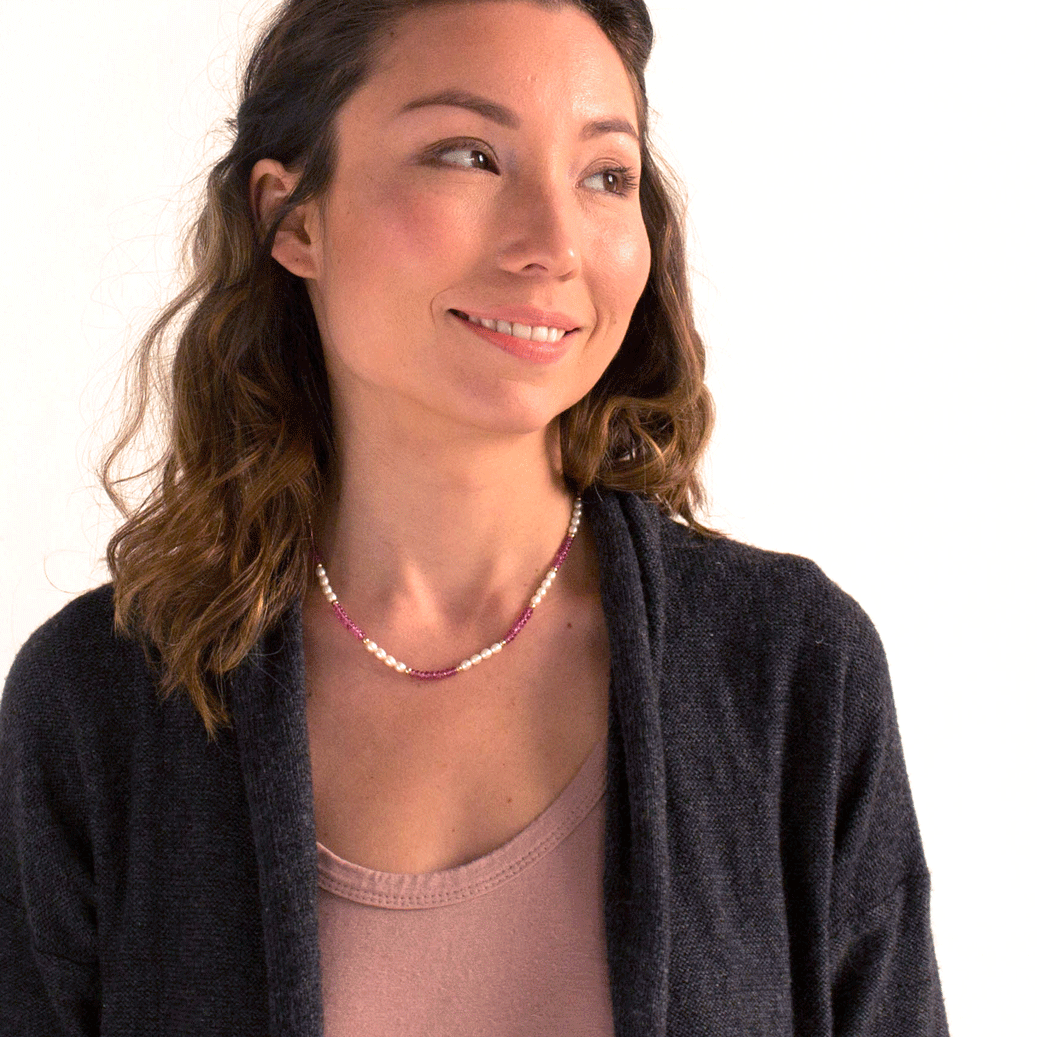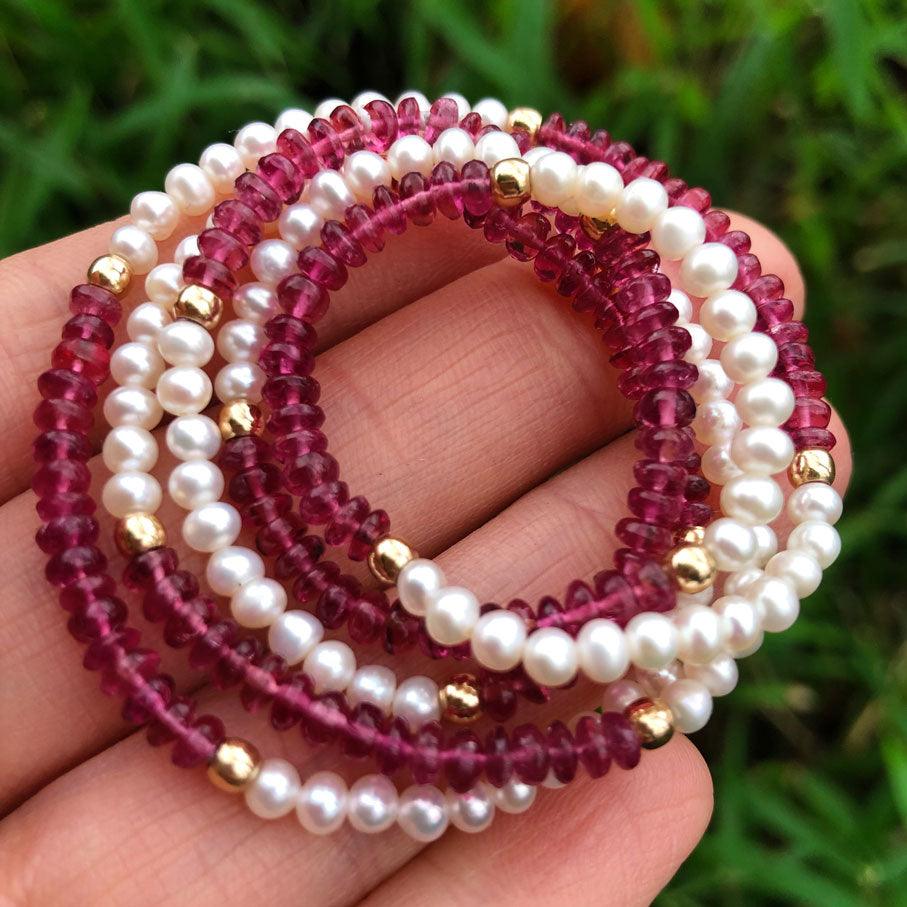 Rubelle balances the feminine and masculine aspects within a woman, empowering her to reach her full potential.
Wearing Rubelle is the ideal way to experience the benefits of Pink Tourmaline on a daily basis. Pink Tourmaline carries the feminine ray, which vitalizes the feminine aspect in all living beings. The powerful light that Pink Tourmaline draws to the body dissolves both the symptoms and causes of physical conditions, especially those of the female reproductive organs. Pink Tourmaline helps a woman understand and come to peace with her feminine and masculine selves as it fosters the inner harmony and strength she needs to develop her true feminine power.
Rubelle necklaces contain Pink Tourmaline, Freshwater Pearl, and 14K gold beads.
Rubelle can help women—
Empower their feminine nature
Foster inner harmony and strength
Support hormonal and reproductive health
It can help both women and men feel protected from harmful energies
FREE Standard Shipping on ALL U.S. Orders
Regular price
Sale price
$1,995.00
Unit price
/
per
Sale
Sold out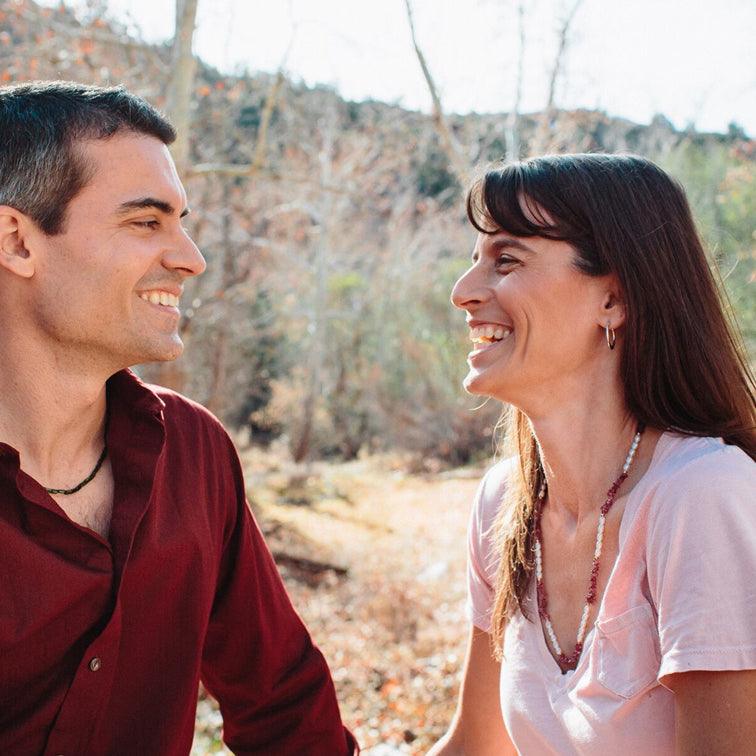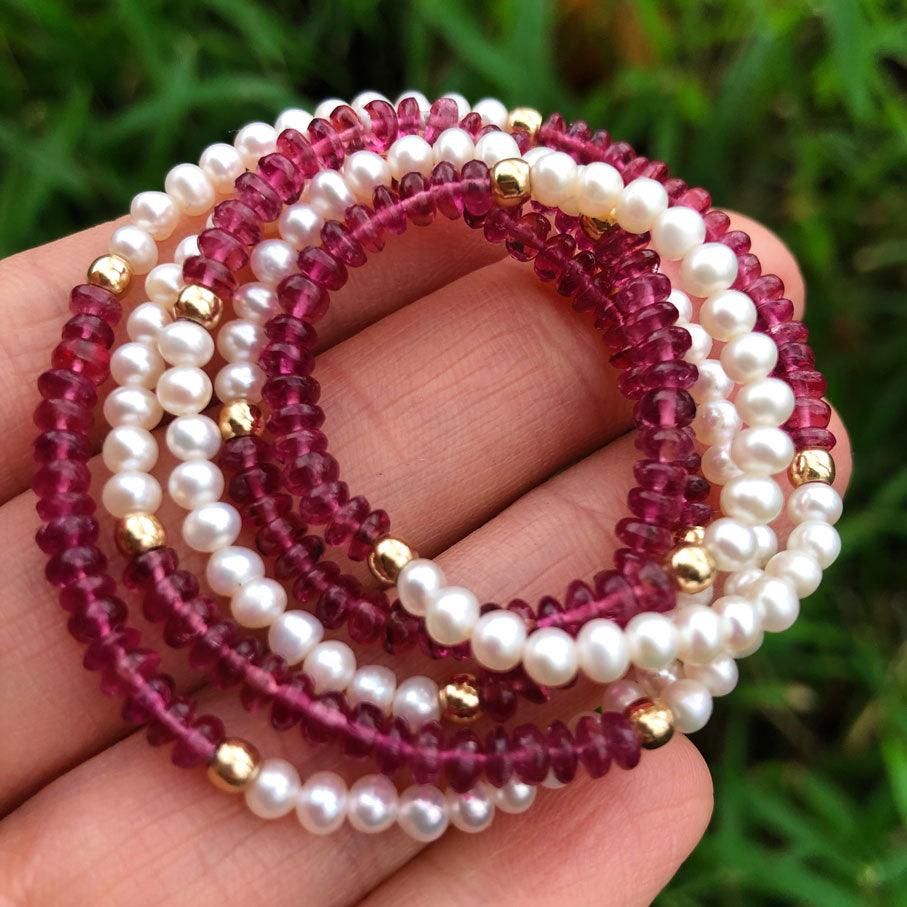 When Rubelle Can Help
FOR WOMEN
When you are experiencing— 
A sense of disempowerment or being pushed around by others
A hormonal imbalance
An unwanted condition in a woman's reproductive system
Any kind of physical distress
Feeling vulnerable to other people's negative thoughts and feelings
A desire to feel more protected from unwanted effects of electromagnetic radiation
When you want to—
Empower your feminine nature
Strengthen, tone, and support the health of your reproductive system
Ease menstrual cramps or other irregularities associated with your reproductive organs
FOR WOMEN AND MEN
When you want to— 
Protect yourself from other people's negative thoughts and feelings
Protect yourself from negative influences in an environment that is hostile or full of negative mental or emotional energies
Shield yourself from some effects of electromagnetic radiation, such as x-rays
Maintain your balance and vitality when you are traveling
Avoid the draining effects of a job involving intense public interaction, such as in healthcare, retail work, or public speaking