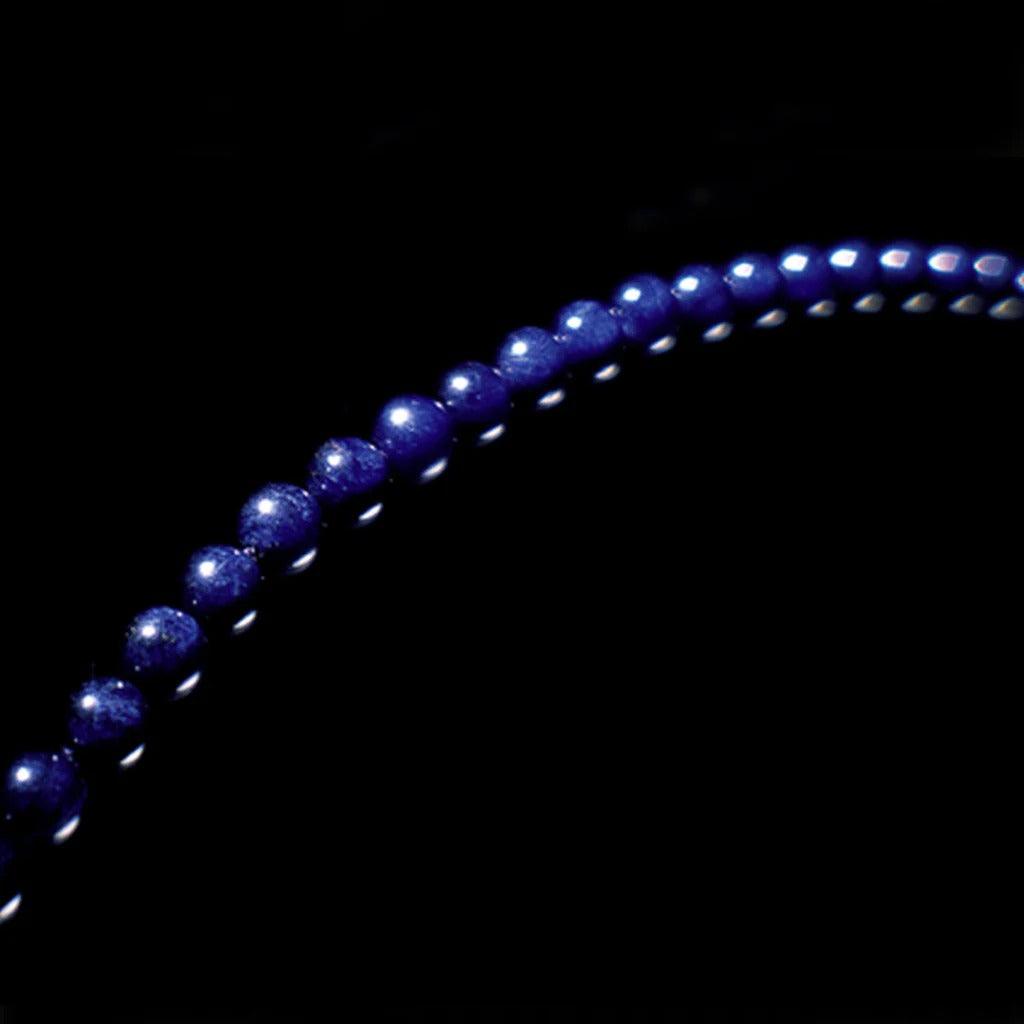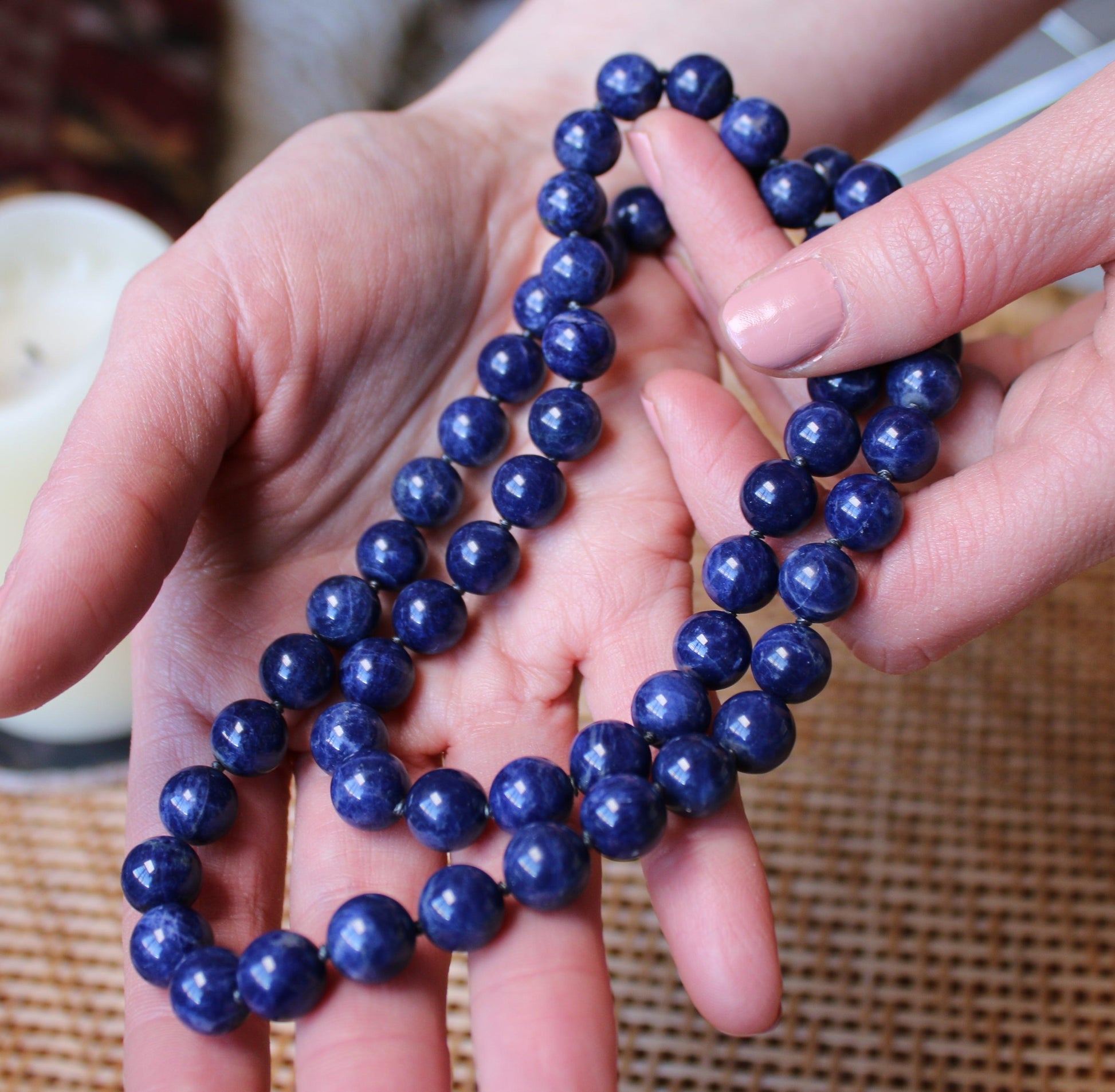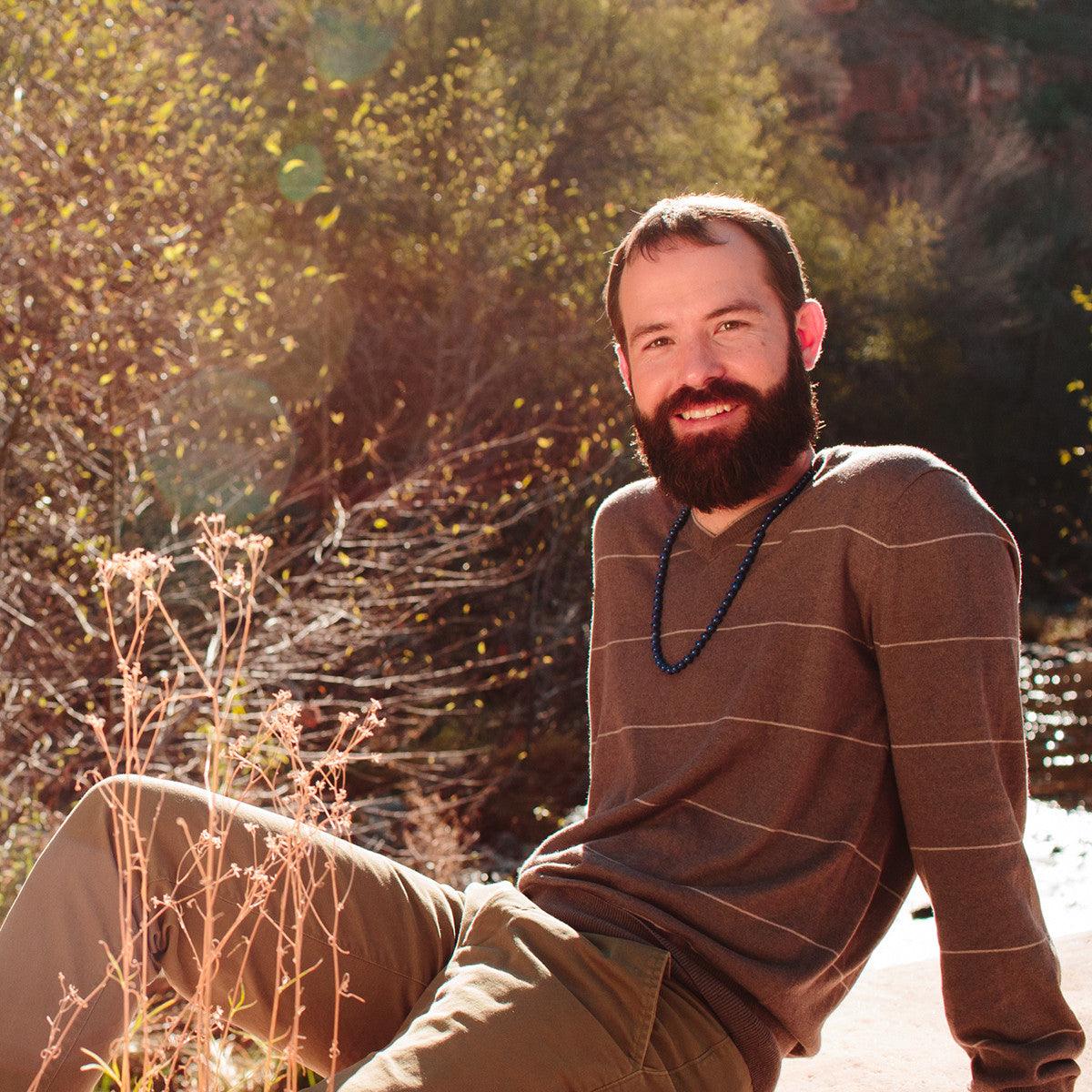 Sodalight purifies your aura, making it a cleaner, more harmonious atmosphere in which to live.
To do this, Sodalight absorbs and neutralizes the clouds of mental disharmony that pollute the aura, bog down the mind, and make you feel burdened. Sodalight also clears your physical body of the negative mental energies that disrupt the body's functioning and perpetuate disease. Purifying your body and aura with Sodalight restores your physical vitality and helps reveal your true nature, strengths, and life's purpose.
Sodalight can help you—
Improve mental clarity
Be protected from negative mental energies
Relieve mild depression
Improve attention issues
FREE Standard Shipping on ALL U.S. Orders
When Sodalight Can Help

When you are experiencing— 

Mental cloudiness or fogginess
Feeling bogged down, burdened, or overwhelmed
General sluggishness or mild depression
Extreme emotional sensitivity or a tendency to overreact
Persistent painful memories interfering with your day-to-day functioning
Attention deficit issues
Difficulty distinguishing between your own thoughts, feelings, and desires and those of others
Difficulty defining your goals

When you want to—

Experience greater mental clarity
Develop more positive mental habits
Protect yourself from negative thoughts or emotions of others
Strengthen your bond with a pet

Benefits of Sodalight

Sodalight purifies your aura, making it a cleaner, more harmonious atmosphere in which to live. Just as planetary health requires a clean atmosphere, your personal health requires that your aura be as clear as possible of disharmonious energies. An aura clouded with negative and disharmonious energies burdens you, while a clean aura supports balance and harmony within you. Wearing a necklace of rounded Sodalight gemstone crystals also frees your physical body of the negative mental energies that impede the body's functioning and interfere with the expression of its true energetic nature.

Negative thoughts, attitudes, and concepts emanated by the mind collect in the aura as clouds of disharmony. Wearing a necklace of Sodalight spheres removes these clouds. It also removes the other non-life-giving energies that tend to accumulate in the aura, polluting it and bogging down your mind, emotions, and body. Sodalight absorbs and neutralizes these undesirable energies. Like the sun shining on the Earth after clouds have dissipated, the light of the life force can then shine more brightly through your inner aspects to your physical body.

When these mental clouds have dissipated, you will feel as though you have been relieved of a great weight. You will also begin to see your mental habits more clearly. With this new clarity, you may come to recognize the burdensome effects of negative thinking. If you have many negative thoughts in a day, hopefully you will commit yourself to developing new, more positive mental habits. Sodalight does not remove the cause of the negativity; it simply removes the clouds. If you do not change your negative mental habits, and you stop wearing Sodalight, eventually your aura will become as polluted as it was before you wore the Sodalight.

Wearing a necklace of therapeutic Sodalight also gradually clears your physical body of the excess mental energies that have infiltrated it. These energies disrupt metabolic functions and perpetuate physical ailments of all kinds. Sodalight lifts the mental weight from your body, helping to restore its vitality and reclaim its true nature.

To accomplish this, Sodalight strengthens the energy flows throughout your body. It spurs your body's energies into motion, enhancing their movement through all your energy meridians. If the meridians' flows are blocked or congested, Sodalight clears them and prompts them to move; if they are over-stimulated, it helps them calm down. Sodalight works with all your energy flows at once, strengthening them and urging them to find balance with each other. Like a swiftly moving river pushing away debris, these stronger flows enable your body to easily slough off unwanted energies.

Your emotions are even more susceptible to excess mental clutter than your physical body. People whose emotions are clouded with excessive mental clutter may have super-sensitive emotions or respond to events with unexpected outbursts. They may react to life emotionally, express strong emotions, or lose control of their emotions. Wearing a Sodalight necklace will gradually clear the emotions of excess mental clutter, allowing them to become more balanced. People who continually feel overwhelmed or burdened, often for no clearly defined reason, will benefit greatly from wearing Sodalight.

When unnecessary mental energies clutter your memory, its "filing" mechanism gets disturbed, and painful memories cannot be properly stored or retrieved. Instead of retreating to the background, as they should, these improperly stored memories impinge on the person's awareness. As the Sodalight purifies your aura, obstructions to your memory are gradually removed, and painful recollections are able to find their proper places.

Mental clutter inhibits the mind's ability to focus and give undivided attention to tasks; it also makes it easy for the mind to fall into ruts. Sodalight energy cancels out and obliterates mental clutter.

When your aura is cleaner, you can see yourself more clearly—your true nature, your strengths and shortcomings, and the direction in which your life is headed. You more easily recognize your true thoughts, feelings, and goals. Therefore, Sodalight is especially beneficial for people who have difficulty distinguishing between their own thoughts, emotions, and goals, and those projected onto them by others. When you see yourself more clearly, you can choose to enhance your positive attributes, work on your shortcomings, and more clearly define your life's direction.

Support for Attention Deficit and Related Disorders

Mental clutter can make us easily distracted and cause difficulty in focusing. Thus, children with attention deficit disorder that has been caused or exacerbated by mental clutter may benefit from wearing Sodalight.

Because of the mind's special relationship to the brain, the mind tends to deposit a great deal of mental metabolic waste, or "garbage," there. In children, a variety of things can cause mental waste to accumulate in the brain—for example, too much visual stimulation from excessive television viewing, or the discomfort caused by parental bickering.

To learn subjects such as reading and math, the mind requires a proper connection to the body. Mental clutter can interfere with this connection. When a child's brain is cluttered with too much mental "metabolic" waste, and the mind-body connection is impaired, many problems can result. These problems can include difficulty focusing the attention, poor memory, ear infections, and vision problems. The child may also develop dyslexia, a reading disability in which the brain has difficulty translating written images into meaningful language.

You can use a necklace of therapeutic Sodalight to help clear a child's mental clutter and help unravel an inappropriate blending of the mind and body. This can be beneficial in certain cases of attention deficit disorders.

Cleansing Your Home Atmosphere

The energies of a family's thoughts, both positive and negative, are collected and contained within the walls of the family home. As students of the Chinese art of feng shui are aware, energy currents in a home can have a significant impact on the quality of its inhabitants' lives. Sodalight can benefit the atmosphere of any home by clearing its accumulated thought energies. Rounded Sodalight easily absorbs the imbalanced, disharmonious thoughts that collect there and works at improving the home's atmospheric balance.

The atmosphere of every home is unique. To help Sodalight learn the nature of your thought energies, wear it around your neck for at least a few days. Then remove the Sodalight from your aura and place it on the mantle or in some other place where it is exposed to your home's atmosphere. Sodalight does not need to touch the soil to affect a home environment.

Helping the Earth's Atmosphere

When you wear Sodalight in spherical form, many negative energies are absorbed from your aura that otherwise would have been released into the Earth's atmosphere. Therefore, the more that people wear Sodalight, the less mental pollution the Earth will be forced to assimilate and the healthier our planet's atmosphere will be.

Sodalight's Protective Influence

Sodalight can protect you from the negative thoughts, emotions, or other energies directed at you by others. This includes unwelcome prayer. When worn, Sodalight can soak up these energies as they enter your aura.

Enhancing Human-Animal Relationships

Sodalight has a special affinity with animals. Hence, you can use Sodalight to improve your connection with the animals you love and to enhance your ability to communicate with them. Sodalight can build a bridge of awareness between your two souls. When you and the animal wear Sodalight together, the love bonds between you will become more solid, real, and tangible. Your telepathic connection will also grow. Your sense of togetherness and oneness for a common purpose will deepen, even if that purpose is nothing more than enjoying life and the outdoors together.

To experience these benefits, simply wear a Sodalight necklace and place a collar of Sodalight around the animal's neck. For a horse, you can secure a necklace of Sodalight to its halter or bridle. Keep the Sodalight on both you and the animal at the same time. If you remove your Sodalight, keeping it on the animal will be of no value.

To be most effective, a human/animal work team must perform together on many levels—physical, emotional, mental, and intuitive. If you are part of a human/animal work team—such as in the mounted police or in an army canine unit—you can use Sodalight to help develop your team in both spirit and practice. Wearing Sodalight when you first form your team will create strong inner links between you. You can wear the Sodalight while you are working together and occasionally overnight. When your team has fully formed, it is best to wear the Sodalight together only occasionally. This will allow you to spend time growing as individuals, which is also important in maintaining a healthy team.

Sodalight and Blue Sapphire

Wearing a Blue Sapphire necklace along with a Sodalight necklace will help clear mental clutter and reestablish a healthy mental-physical connection. The Sodalight will clear the physical body of mental clutter and help untangle any inappropriate blending of the mind and body. The Blue Sapphire will help the mind make the proper connections to the body. Blue Sapphire also clears mental clutter. However, unlike Sodalight, Sapphire directly addresses the causes of mental disharmony, which are found in the mind itself. Sodalight works specifically on the physical body and the aura.

How to Use + Therapies

Wear It Around Your Neck

One of the most powerful and convenient ways to use a Sodalight necklace is to wear it around your neck. There the gems will silently work for you as you go about your day. Sodalight produces its greatest effects when it touches the atmosphere while it is being worn. Therefore, it is best to wear it over, rather than under, clothing.

If you cannot wear Sodalight during the day, you can sleep with your necklace at night. You can either wear it around your neck or keep it in the bed with you. Be aware that Sodalight cannot absorb disharmonious energies when it is covered by leather or any man-made material, including plastic. Therefore, placing Sodalight under your pillow will work only if your pillow is made entirely of cotton, down, or some other natural material. If placed under a pillowcase made of polyester or some other synthetic fabric, the Sodalight will not be effective.

Special Therapies

In addition to wearing a Sodalight necklace around your neck, you can use it for more focused treatments. The simplest treatment is to place it on a specific area of your body to focus its healing energies there. For example, you can curl up the necklace and place it on an ailing, injured, or painful area to accelerate the area's recovery.

Positive Emotion Technique

This Sodalight technique fosters emotional well-being by establishing a positive emotion as a constant backdrop to daily life. Nagging negative emotions are encouraged to give way to contentment, tranquility, gratitude, or some other positive emotion of your choice. View instructions.

Centering Technique

This technique enhances Sodalight's healing effects by increasing coordination among your physical and inner aspects. By clearing your aura of mental clutter and increasing its receptivity to Sodalight energy, this technique helps you feel more grounded and centered. View instructions.

Emotional Pain Resolution Therapy

This technique uses Sodalight to clear mental clutter and confusion from a heart that is experiencing emotional pain. Relieved of its mental burden, the heart experiences greater peace, and its healing is accelerated. View instructions.

Eye Condition and Insomnia Therapy

This Sodalight therapy helps heal conditions caused by energetic congestion in the eyes, such as headache, infection, glaucoma, and a certain type of insomnia. The Sodalight energy helps break up physical congestion in the eyes by clearing the mental clutter that has collected there. View instructions.

Mind-Body Therapy

A Sodalight necklace is placed on a localized area of the body to the clear away the disharmonious mental energies that have infiltrated the area and are disrupting the area's health. View instructions.

Post-Traumatic Stress Therapy

Sodalight is placed on the chakras to support the healing of post-traumatic stress disorder (PTSD). Sodalight lifts the energetic burden caused by PTSD by clearing mental clutter from the chakras and the karmic layer of the aura. View instructions.

Ear Therapy (Single Spheres)

Sodalight spheres are used to break up the energetic congestion that may be causing an ear condition, such as an infection or hearing impairment. View instructions.

Time Guidelines

Sodalight's strength and effectiveness also increase steadily the longer it is worn. Therefore, if Sodalight is worn constantly—for example, for five weeks—its work will be much stronger than if it were worn for only five days.

It is always wise to be sensitive to your body's responses when wearing therapeutic gems. If you start to feel a headache or significant discomfort, take the necklace off for a while. Then allow your body time to adjust to the changes initiated by the gems by wearing them for only an hour or two a day. Gradually increase this time until you can comfortably wear the gems for as long and often as you wish.

Making Sodalight Yours

Because the energetic charge of each person's thoughts is unique, Sodalight works with each person in a unique way. To be most effective for you, Sodalight gets to know your unique charge and your overall vibratory picture. Consequently, a Sodalight necklace works best if only one person wears it.

Sodalight and Metal

Sodalight strengthens all the energy flows in your body. Wearing base metals, such as those often used in jewelry, can cut off or inhibit these flows. Therefore, when wearing Sodalight and jewelry at the same time, some people may experience pain in their fingers and wrists. If this happens, simply remove your rings, bracelets, and wristwatches while you are wearing Sodalight. Some people may also need to remove their eyeglasses to allow the body's energy flows to move more freely about the face. Although gold, silver, and copper are less apt to have this effect, it is good to be aware of any possible conflicts.

Storing Sodalight

To minimize the tendency for Sodalight to turn white over time, it should be stored in a special container. The ideal container is a wooden box, lined on the bottom with fresh or dried moss over a one-inch layer of garden soil. If you must store or transport Sodalight in a plastic bag, fill the bag with a copious amount of dried sphagnum moss, which can be purchased inexpensively at a garden-supply store. The moss will absorb the gas given off by the plastic so that the Sodalight doesn't have to. It will also help the Sodalight maintain its Earth-energy connection, which will keep the Sodalight working at full capacity even if whitening does occur.

Cleanse Sodalight Regularly

To maintain their effectiveness, therapeutic gemstones need regular care. As the gems help us release energetic impurities, some of these energies cling to the gems' surface and inhibit their ability to work at their peak capacity. A simple energetic cleansing will clear these energies and restore the gems to their naturally vibrant state. You can use any of following methods to cleanse your Sodalight necklace. Learn more about these methods.

Plant Rejuvenation: 2 – 3 times a week, wrap the necklace around the base of a healthy houseplant or lay the necklace in its branches.

Salt Bed: 2 – 3 times a week, lay the gems in a half-inch of salt for at least an hour or overnight. Place a thin natural-fiber cloth between the salt and the gems.

Sunbath: Every 1 - 2 weeks, lay the gems in sunlight for a maximum of 5 minutes at a time.

Caution: Avoid rinsing and clay cleansing, which will dull the Sodalight's polish.

When Your Necklace First Arrives

When you put on a new necklace or one you haven't worn for a while, bring it into your aura with consciousness and a clear intent. We call this "practicing presence." By opening yourself to the gems' energies and consciously cooperating with the process of change, you can greatly enhance the gemstones' benefits.

Learn more about how to use your new gems here.

What Makes Our Sodalight Special?

The indigo glow seen when you hold our highest quality Sodalight to a light source comes from the unusually high presence of crystalline Indigo in our gems. Most commercially available Sodalight is opaque and dyed to hide its white streaks, rendering it nontherapeutic. Our non-dyed, deep-blue gems provide Sodalight's benefits and a gentle dose of indigo color ray.

Therapeutic Quality Sodalight

Therapeutic quality Sodalight spheres are a deep, rich blue, with relatively consistent color throughout the entire sphere. When the highest-quality Sodalight is first fashioned into spheres, it has only a faint suggestion of white streaks or clouds. If more than 10 percent of the sphere's surface is white, its therapeutic effectiveness is diminished.

Therapeutic Sodalight may also have tiny—sometimes microscopic—pinpoints of various other colors, such as black, gold, orange, and silver. Sodalight's nature is to purify the human aura and body by absorbing energies that do not fit its wearer's overall vibratory picture. A moderate amount of these additional colors, or elements, allows the Sodalight to respond to a wider spectrum of these energies. However, if these colors cover more than five percent of the sphere's surface, the sphere will lack the ideal proportion of essential and nonessential Sodalight components, rendering it non-therapeutic.

The highest quality Sodalight may display its crystalline nature as reflective facets of dark blue or black. If the Sodalight is somewhat translucent, the facets may appear to be contained inside the sphere. Therapeutic Sodalight should not be so transparent or gem-like as to encroach on the properties of Indigo.

Sodalight is yet another gemstone that is commonly dyed. Dye hides any white streaks or clouds and prevents the Sodalight from expressing its healing energy. It also clogs the stone's pores and thus inhibits its ability to absorb disharmony. Consequently, Sodalight that contains any dye is non-therapeutic.
Read Sodalight Chapter

Excerpted from Wisdom of the Gemstone Guardians, by Michael Katz. Order the book here.

Chapter 18

Sodalight: Purifying the Aura

The Guardian of Sodalight and I had made an "appointment" to meet. Now, as our meeting time approached, I was feeling a pull toward the Guardian. I tried to move into the inner worlds where we usually met the Gemstone Guardians but had no success. I soon concluded that I was struggling because I was looking in the wrong direction. Sodalight was an earthstone. Therefore, I should find him on the Earth. 

I turned my attention toward the Earth, scanned the planet for the source of this attraction, and then let go. In the next moment I found myself in the rocky foothills of a mountain. The Guardian of Sodalight sat waiting on a boulder. 

He had short dark hair and deep blue-gray eyes. He appeared to be in his thirties. His royal blue pants and shirt were so loose-fitting that they could have been mistaken for robes. He looked quite human. I guessed that if he were dressed in less unusual clothing, I probably wouldn't pick him out in a crowd. He also appeared burdened, as though he were carrying a great inner weight. Nevertheless, I felt refreshed in his presence.

Michael soon joined us and took a seat on another large rock. No other listeners arrived. I asked the Guardian if I should enter his aura as I had been entering the auras of the Gemstone Guardians. He told me just to sit down next to him and close my eyes. I did what I was told and began to imagine what it might be like to see what Sodalight saw, feel what his heart felt, and know what he knew. Then I felt our auras slipping into each other and the Guardian beginning to speak . . . .

Greetings, my friend. Your partner is using a different technique to relay my discourse. This is necessary because my vibratory rate is different from those of the Gemstone Guardians. 

When uncut Sodalight is exposed to the atmosphere, it makes the Earth a cleaner, more enjoyable place to live. It does this by absorbing unnecessary energies that collect in the atmosphere and impede life.

In spherical form, Sodalight assists human beings by making its wearer's aura a cleaner and more harmonious place to live--for, indeed, just as a planet lives within its atmosphere, so do human beings live within their auras.

You might gain a better understanding of my purpose if I could somehow convey to you my love for this planet. As I look at the blue-green valley stretching below us and the bright blue sky dotted with clouds above, love fills my heart.

You have been told over and over that the Earth is a living entity. As the Earth grew and recognized a future need for something to maintain balance in its atmosphere, it started to formulate the chemical composition of the earthstone you call Sodalight. Sodalight grew in many places around the planet. It was as rock-like as rock can be, since at first the Earth only needed it for itself. 

Psychic Pollution

As people evolved, they began to use their minds and emotions from a less instinctual and physical viewpoint. This new way of thinking and feeling gave people greater freedom of expression. However, they had not yet developed the sense of responsibility that must accompany such freedom. As a result, people's thoughts and emotions became unruly and negative. As they manifested, these negative thoughts and emotions were released into the Earth's atmosphere. 

The Earth noticed its atmospheric balance was being upset by the negative energies people were irresponsibly, though unconsciously, throwing off. It also knew that Sodalight had the potential to cleanse negative thoughts from people's auras before they were released into the atmosphere. To do this, the Sodalight would have to be fashioned into spheres. However, the Earth also realized that it would be thousands of years before the consciousness of the people would develop to the point where they would be ready to do this. 

In the meantime, the Earth had to do what it could to protect and balance its atmosphere. This meant that Sodalight itself had to change. It had to raise its vibratory rate so that it would be closer to the vibratory rate of people's thought emanations. Consequently, Sodalight started to become more gem-like and less rock-like. This change increased its power to absorb negative thought emanations and disharmony released into the atmosphere. 

As Sodalight evolved, another need arose requiring yet another change in Sodalight--that is, people began to require more of the indigo ray. To fulfill this need, a certain amount of the Earth's Sodalight began to evolve into a true gemstone. Indeed, the more gem-like it became, the more indigo ray this new gemstone could carry. The vibratory rate of this new gemstone continues to move further and further away from the vibratory rate of the Sodalight earthstone. As you know, this new gemstone is named Indigo. 

Currently, the Indigo gem still absorbs negativity and disharmony from the atmosphere like Sodalight does. However, this ability will decrease as Indigo begins to carry the indigo ray more purely. The Indigo gemstone will become more responsible for the changes that the indigo ray brings to people, and it will also support them through these changes. 

At this time, I am still in charge of the gemstone Indigo. The Guardian of Sapphire is in charge of training Indigo's Guardian. The Guardian of Indigo is only a boy. However, as soon as he is ready, a split will occur. Then he will take complete charge of the Indigo gem, and I will focus my energies exclusively on Sodalight. 

The earthstone Sodalight continues to undergo its own evolution--one that is quite distinct from that being experienced by the gemstone Indigo. The vibratory rate of true Sodalight is becoming stronger and more effective both for the planet and for the people who wear it. My powers for absorbing disharmony and negativity from the atmosphere and from the human aura are increasing, because the Earth needs this to help maintain its balance.  

By human standards and needs, the indigo ray carried by true Sodalight is almost insignificant. Yet, if human beings gaze upon it, my indigo color might inspire them to share my dream of maintaining a clean blue sky. Then perhaps human intuition will open and certain people will be inspired to mine more Sodalight. Increased mining of Sodalight is important, because only when Sodalight touches the atmosphere can it work on cleansing the air.

"Are you referring to air pollution?"

Yes, but remember that air pollution includes disharmonious thought energies as well as disharmonious physical molecules. 

I work to maintain the clarity and health of the atmosphere through my ability to absorb and through the indigo ray that I carry. I do not absorb physical pollution directly. First, the air must break it down and process it. It is similar to the way your body can digest food much more easily after it has been chewed. The air begins to work on its pollutants immediately, drawing on a variety of natural resources to help the process. For example, the Earth sometimes uses ingredients in forest fire smoke or in volcanic gases to break down pollution and correct imbalances; there are even occasions when the Earth uses radiation emitted by sunspots.   

Uncut Sodalight also absorbs people's negative thought emanations; however, the air must "chew" them even longer than physical pollutants. The air must work on lowering the vibratory rate of human thought emanations to a point where uncut Sodalight can easily absorb them. Thus, it takes the air longer to break down thought forms than it does to break down physical pollutants, such as carbon monoxide.

Cleansing the Aura

Just as a clean atmosphere is important for planetary health, so is it essential to human health that one's aura be as clear as possible of disharmonious energies. A clean aura supports balance and harmony in the individual, while an aura clouded with negative and disharmonious energies burdens the individual. Indeed, the more disharmony the mind emanates into the aura, the more imbalanced and burdened the mind itself becomes. If the mind is relieved of the burdens it has created, it can more easily find balance. 

When an individual wears Sodalight spheres, I remove the clouds of disharmony emanated by that person's mind. I do not absorb or remove the cause of the disharmony; I only remove the clouds. This new clarity frees the mind to see what it has done and why it throws off negative energy. Once the clouds are gone and these reasons are known, it is hoped that the individual will make the changes needed to stop producing such disharmony. If the person does not make these changes and stops wearing Sodalight, eventually the aura will become as polluted as it was before the Sodalight was worn. 

In addition to negative mental energies, the aura tends to accumulate various other energies that are unnecessary for survival. These energies can bog down one's mind and inner workings. Sodalight absorbs these accumulations so the light of Spirit can shine more brightly through the individual's inner bodies to the physical body. This effect is comparable to the way the sun shines on the Earth more brightly when the clouds have dissipated.

When your aura is cleaner, you can see yourself more clearly: who you are, what your strengths and shortcomings are, and in what direction your life is headed. Once these things are better known, you can choose to enhance your positive attributes, work on your shortcomings, or more clearly define your life's direction. These are all secondary effects of Sodalight's cleansing of the aura. 

Those who benefit most from wearing Sodalight are people who continually feel overwhelmed or burdened, often for no clearly defined reason. Because I clear "garbage" from the aura, individuals who wear me can more easily recognize their true thoughts, feelings, goals, and dreams. Therefore, I am also especially beneficial for those who have difficulty distinguishing between their own thoughts, emotions, goals, and dreams--and those projected onto them by others.

I can also protect individuals from negative thoughts, emotions, or other energies directed toward them by others. This includes unwelcome prayer or black magic. When worn, I can soak up these energies as they enter the aura.

Sodalight's aura encompasses an area several hundred times the size of its physical form. Sodalight's aura acts like a sponge. It possesses a strong magnetic attraction for the disharmonious mental energies in your aura. Because of this attraction, negative energies easily flow from your aura into the stone itself. By the way, my wearer is not consciously aware of my work. Only the results of my work are felt consciously.

Remember that my primary purpose is for the Earth. Yet, as I have explained, when people wear Sodalight in spherical form, many of the negative energies in their auras are absorbed before they can be released into the Earth's atmosphere. Therefore, the more that people wear me, the less pollution the Earth will have to deal with.

"You are called an earthstone. Does that mean you are indigenous to the Earth?" 

Yes. I, as the Guardian of Sodalight, work only for the Earth planet. I have enough to do to maintain balance on this one planet without being concerned about other planets as well.

It is not possible to mine too much Sodalight. In fact, it would be wise to prepare for possible surges of disharmonious thoughts, vibratory rates, or conditions that one day may enter the atmosphere. It would serve my mission to be widely and evenly distributed among the people of Earth, because when I am evenly distributed around the planet, I can serve the planet most effectively. 

Sodalight is often overlooked because of the brilliance of the gemstones. Yet Sodalight is crucial to the life of the planet and therefore too important to be overlooked. This will be especially true if humankind continues to deplete the atmosphere and if scattered mental energies remain largely negative. Without the help of Sodalight, many forces could assault the planet, impeding human life and, consequently, the life of the Earth.

Fortunately, time seems to expand for the busy person. I say this because I see myself only becoming busier in the future. As far as I am concerned, I have not yet reached my prime. I only hope that the growth in strength I am bound to experience will occur as rapidly as the Earth's need for me.

The Power of Gemstone Spheres 

Only recently has human consciousness risen to the point where people are ready to accept the powers that gemstones unleash when they are not confined to the crystalline form but are fashioned into spheres.

In essence, Michael, you and I are pioneers, exploring the effects of the spherical form of gemstones. It is just that my pioneering efforts are sharply focused on Sodalight. As far as I know, no one knows every application of the sphere. Spheres radiate their energy in an infinite number of directions; the possible applications of a sphere are probably just as infinite. 

I myself am unaware of all the effects that Sodalight spheres may have on the human being. It is my responsibility to become aware of these effects as they become apparent and are felt and recognized. My duty as a Guardian includes collecting, recording, and cataloging data about Sodalight. This data includes the ways in which Sodalight's vibratory rate changes under different atmospheric, astrological, and spiritual influences. 

Earthstones are more affected by the position of the sun and the planets than are the gemstones. This is because the earthstones have a greater affinity with the vibratory rate of the physical plane. Gemstones, on the other hand, may not be at all influenced by the movement of planets and their magnetic energies, because the scope of the gemstones' effects reaches far beyond the physical.

I also work in the dream state with individuals who are either ready for Sodalight's effects or who are already wearing Sodalight. 

"What is your opinion about gemstones and earthstones being worn in their natural form?" Michael asked.

Be careful when using the word "natural." I know you are referring to the shape of gemstones and earthstones as they are found in the ground, yet it is very natural for human beings today to wear spheres. Their consciousness is ready for spheres. Once a gemstone or an earthstone is shaped into a sphere, its energies can be unleashed on its wearer in a way that would be impossible if it were in its crystalline or rock form.

"Many people think that it is wrong to change the shape of gemstones or earthstones," Michael said.

The information the Guardians are giving you is on the crest of the wave. This means that not everyone on the planet is ready to accept the powers of gemstones in spherical form. Fortunately, enough people are now ready to accept this information, work and experiment with it, learn from it, and grow from it.

People often hold on dearly to what they know. They cling to what has worked for them in the past. Give them time. As the wave moves closer to the shore, their consciousness will unfold. People only limit themselves by clinging to the crystalline form. However, if individuals who cling to crystals were to let go of their concepts and experience the power of the spherical form, they might grow faster than they are ready to grow. So, be compassionate and be patient. Let people have the space and time to grow at their own rates.

Follow me further up into these rocky foothills, and I will lead you to the Guardian of Leopardskin Jasper. We will enter a cave, and somewhere within the mountain you will meet the Guardian. Do not be surprised by the form in which the Guardian appears, for you may simply encounter a vortex of energy.

We will rest before we begin our journey.

© 1997 Michael Katz. All rights reserved.
Regular price
Sale price
$395.00
Unit price
/
per
Sale
Sold out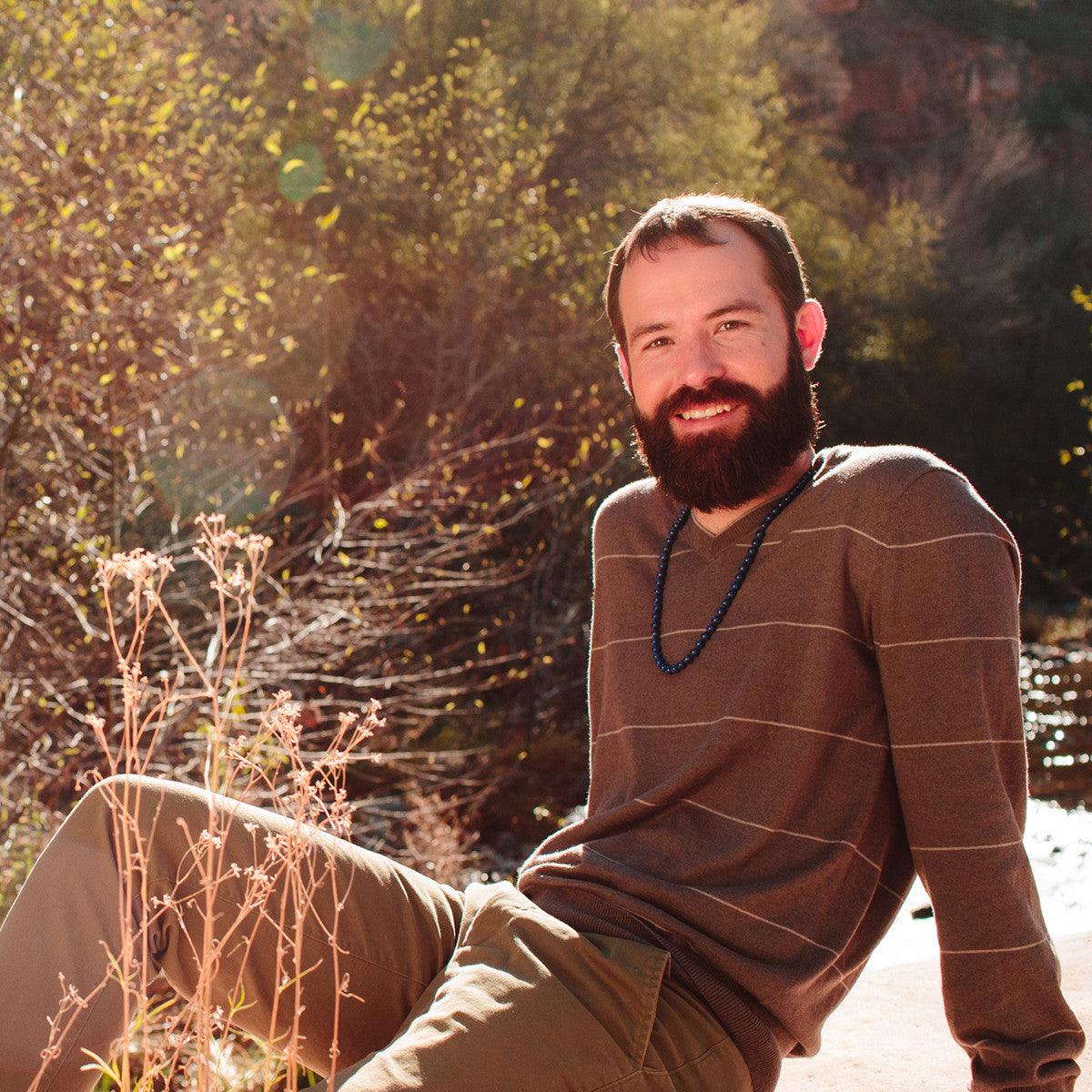 When Sodalight Can Help
When you are experiencing— 
Mental cloudiness or fogginess
Feeling bogged down, burdened, or overwhelmed
General sluggishness or mild depression
Extreme emotional sensitivity or a tendency to overreact
Persistent painful memories interfering with your day-to-day functioning
Attention deficit issues
Difficulty distinguishing between your own thoughts, feelings, and desires and those of others
Difficulty defining your goals
When you want to—
Experience greater mental clarity
Develop more positive mental habits
Protect yourself from negative thoughts or emotions of others
Strengthen your bond with a pet